This Friday 4th June 2021 would be having a live interaction with Binu Shakya, Professional Belly Dancer at 'Speak to me' a Facebook live talk show hosted by fashion choreographer Rojin Shakya. Binu is one of the performing artists who rose to fame through her dancing skills and has become the most sought Belly Dancer of Nepali dancing fraternity.
Binu was been the winner of Prativa ko Agan back in the year 2006. It has crossed more than a decade the lady is been into dancing and more into Belly Dancing. Performed for dozens of stage shows at different corners of the country and also performed internationally as well at various occasions. Binu has entertained and won the hearts of thousands from her moves at various stages may it be the music, food, and cultural festivals, exhibitions, expos, or various prestigious award ceremonies, fashion shows, beauty pageants, or live TV shows.
Besides being a well-known belly dancer, Binu is also into music video modeling. She has modeled for dozens of music videos and has been nominated/earned awards as the model for music videos. The recent one was for a song 'Mero Jawani' and was awarded as folk-pop song best model female at Nepal Music and Fashion Award 2077. Besides Mastering belly dancing, the lady has also earned a double degree in Masters's. She is Masters's in English Literature and Masters's in Mass Communication in Journalism.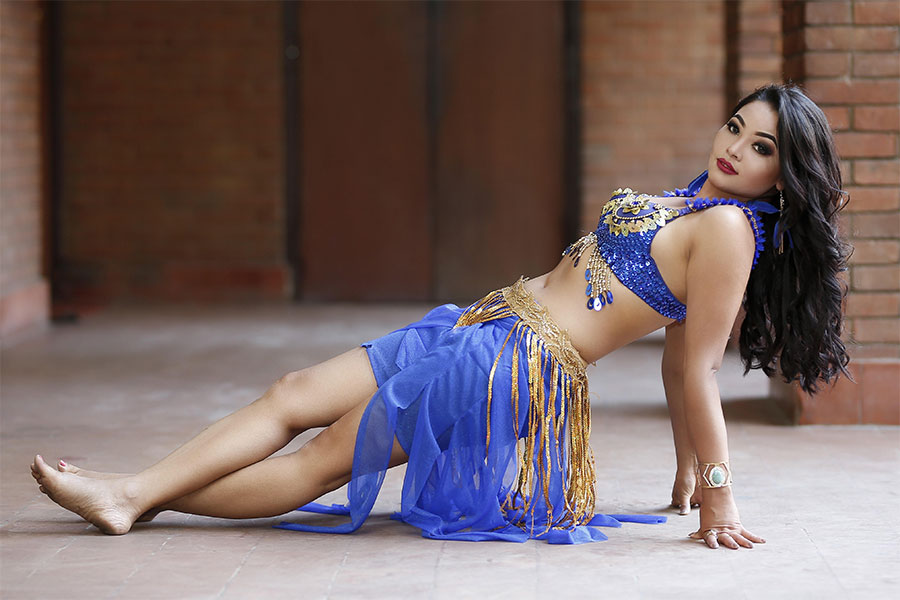 The lady is Belly Dance/Fitness instructor at The Shree Raj Entertainment and also works for Mandapika Art Group. Been IELTS invigilator at IELTS Essentials from IDP, Binu has also for UNICEF Nepal. She has also worked for Innovative Nepal Educational Consultancy as a counselor, also been a dance artist at United Multi-Arts, and has served for Shree Greenland Boarding School. Binu holds a YouTube Channel under her name that has 7.34K subscribers. She has more than 20k followers on Facebook and almost 300K followers at Tik Tok.
The 78th edition of Speak to me would go live on 4th June Friday at 6 pm on the Facebook page of Rojin Shakya and would be covered by glamournepal.com, the promotional partner for the talk show.
लजालु सुन्दरीको बोल्ड तस्विर: बेली डान्सर बिनु शाक्य [फोटो फिचर]